Add Value to Your Home With This Summer Checklist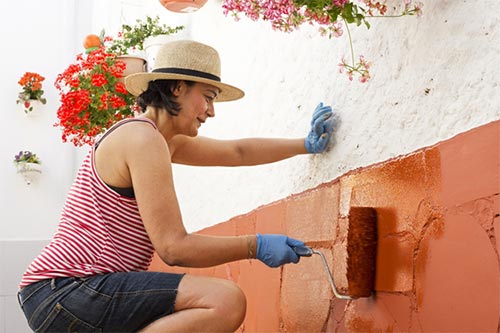 Whether you're getting ready to sell your home now or plan on keeping it for a long time, the fact is a well-maintained home is a more valuable home!
Here are some suggestions for things to do this summer to keep your home in its best possible shape:
Plant flowers, vegetables or herbs to boost curb appeal
Mow and fertilize your lawn
Weed your lawn and flower pots or beds
Sweep off your decks and patios; repair or stain if needed
Look for any insect problems and treat right away
Touch up exterior paint
Wash exterior windows, including screens
Clean or replace air conditioner and furnace filters
Inspect walkways and driveways for any cracks or uneven surfaces; repair if needed
By staying on top of your home maintenance throughout the year, you are protecting your most valuable asset. Time to make that list and get started!
The information contained in this blog has been prepared by an independent third party and is distributed to consumers for educational purposes only. The information is considered reliable but not guaranteed to be accurate. The opinions expressed in this article do not represent the opinions of Skyline Home Loans. This is designed to give helpful tips and is not intended to give legal advice. This is not a prequalification, preapproval, loan approval or commitment to lend.